Welcome on our pages
We are high-tech and dynamically developing printing house on the market service of serigraphy.
We use a wide range techniques of decorating textiles, begin from standard prints like plastizol ,
discharge print, phototransfer(litotransfer), high density, puffing print, gel print, brocading and silicon which
find usage in termo active and children's clothes.
Additionaly we use water print wich is very popular because of its wear resistance and safe ironing.
A big size of printing like 70cm x 100cm is our undoubted adantage which surely is different from
general standards. We work on an automatic and new generated machine MHM .
We use inks from global and famouse producers, for children's clothes we use inks which
have a Certificate OKO-TEX100.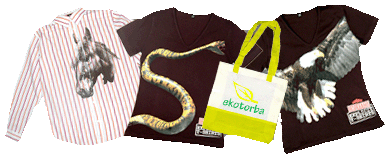 We co-operate with reputable companies of sewing exclusive clothes and trusted
distributors like:Stedman, B&C, Upperdeck, Hanes, Fruit of the loom …
We intive you to co-operation
home